Zora Rux | Writer & Director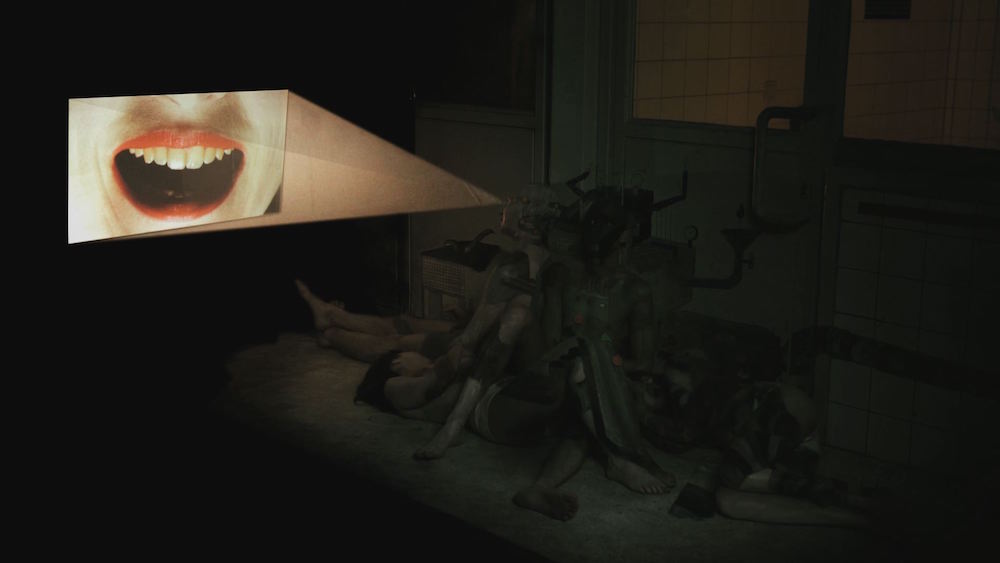 What happens in your brain if you see a german word like...?
Germany | 2015 | short experimental film | 5 mins | color | English and German | Subtitles available in English, German, French, Spanish
The German language is very flexible: one can simply string words together in order to create new ones. Director Zora Rux blends animation and live-action in order to make a humorous account of what happens inside the brain of a man reading an extremly complex word. Gently mocking intellectual language, the film investigates how different language structures affect the way we think.
with: Steven Gänge | Hanns Zischler | Maxie Großmann
Director: Zora Rux | Script: Zora Rux & Fred Burle | Editor: Henning Stöve | Producer: Fred Burle | Production Company: Dffb
AWARDS: Short Tiger German Films, Audience Award and Student's Jury Award at StopTrick IFF 2016, Slovenia, Best Experimental Film at FIAFest, Columbia, FBW – Prädikat besonders wertvoll, Best Short at Na Und Shortfilmfestival Schneverdingen
FESTIVALS (Selection): Stockholm IFF 2015, Interfilm 2015, Regensburger Short Film Week 2016, Filmfestival Max-Ophüls 2016, Montreal World FF 2015, FEST - New Directors/ New Films Festival 2016, Palm Springs ISFF 2016, Tel Aviv ISFF 2016, Riga IFF 2016, Next Generation Short Tiger in Cannes 2016, Filmets Badalona IFF 2015, Animateka IAFF 2015, Landshuter FF 2016, SICAF Seoul International Cartoon and Animation Festival 2016, BuSho Budapest ISFF 2016, Shortynale ISFF 2016, FiSH – Festival im Stadthafen Rockstock, REC Filmfestival Berlin, Filmschoolfest Munich
Cinema distribution: Interfilm and AG Kurzfilm, ARTE
the film is available in the
public library online
For screening requests please contact
Anna Zaluska